Publicada en Estados Unidos "Nevada Days", la edición norteamericana de "Días de Nevada"
2018-06-10 ¦ Publicaciones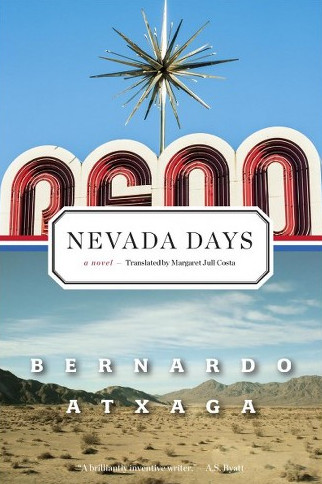 Tras su publicación en el Reino Unido el año pasado, ahora le ha tocado el turno a la edición norteamericana de Nevada Days. La ha publicado la editorial Graywolf Press, editorial que anteriormente ha publicado también varios trabajos de Atxaga, como The Accordionist's Son, Obabakoak o Seven houses in France.
Días de Nevada es una historia hecha de historias, a modo de caja china, que nos muestra cómo cada experiencia que vivimos, cada vínculo creado entre las personas más allá de las distancias temporales y espaciales, cada emoción que nos impacta, cada amenaza que combatimos permanece indeleble. Y nos convierte en lo que somos.
"The sublime meets the surreal in this hypnotic blend of memoir and fiction by the great Basque writer as he explores Reno, Nevada, an outpost teeming with David Lynch–like menace and haunted dreams." Oprah.com
"A foreboding, atmospheric slow burn. . . . The real genius of this novel is Atxaga's unique blending of autobiography and fiction, of a piece with Karl Knausgaard and Ben Lerner." Booklist.