"Casas y tumbas" listed among the literary highlights of 2020 by RTVE.
2020-03-10 ¦ Publications
The year 2020, which has just begun, will bring with it many anticipated literary releases, including Casas y tumbas by Bernardo Atxaga, which RTVE has included on its list of featured publications for this year.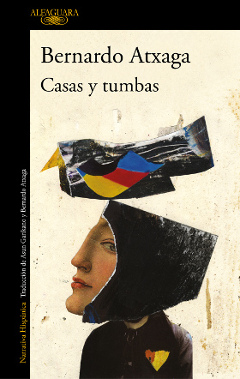 RTVE (Spanish Radio and Television) has just previewed the most promising literary releases of 2020, featuring authors such as Ian McEwan, Roberto Saviano, Almudena Grandes and Bernardo Atxaga.
Following the publication in Basque of Etxeak eta hilobiak last November, the Spanish-language edition, Casas y tumbas, was released at the end of January.
In Casas y tumbas, Atxaga once again proves himself to be a master at creating iconic places and characters. Childhood friends in a village in the Basque Country. Young men doing their military service at El Pardo in the period prior to Spain's transition to democracy. Adults burdened with the weight of their existence in the current era. The interweaving stories of the protagonists in Casas y tumbas, each with their passions and secrets, cover several decades of our most recent history.