Bernardo Atxaga, a reading session in Havana
Bernardo Atxaga will be in Havana next wednesday, February 22th, invited by the Casa de las Américas, one of the main cultural institutions in Cuba.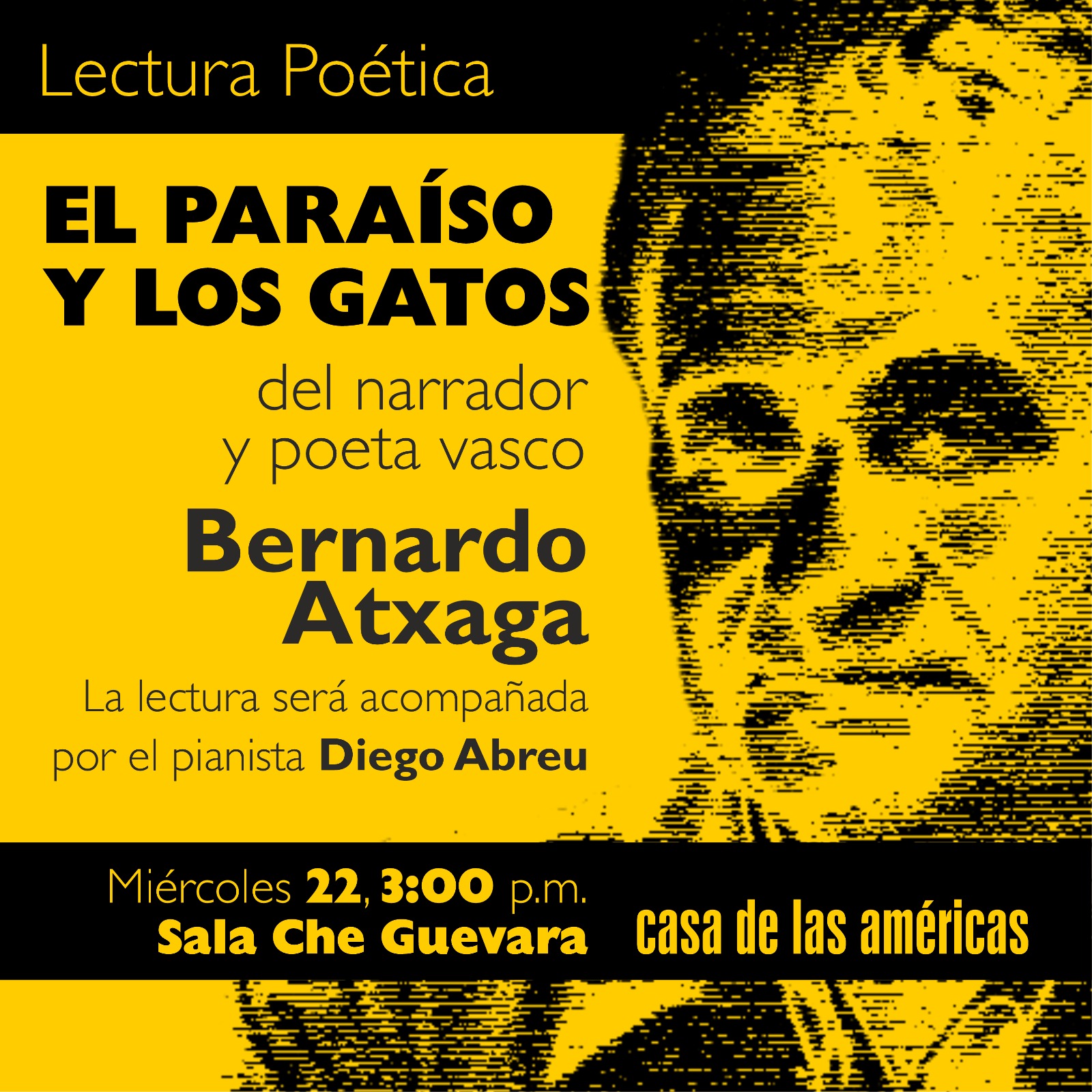 He will offer a poetic reading, Paradise and Cats, accompanied by pianist Diego Abreu. Anyone in Havana? the appointment is the Casa de las Américas, Che Guevara room, 3 pm next wednesday.
(Update: photo of the event)