« Back
Water Over Stones, published in English
2022-10-06 ¦ Publications
Bernardo Atxaga's latest novel has been translated into English by Thomas Bunstead and Margaret Jull Costa as "Water Over Stones" (original Basque "Etxeak eta Hilobiak" would be literally "Houses and Graves"). Two editions have been launched in the UK and the US; and the book has already been praised by critics.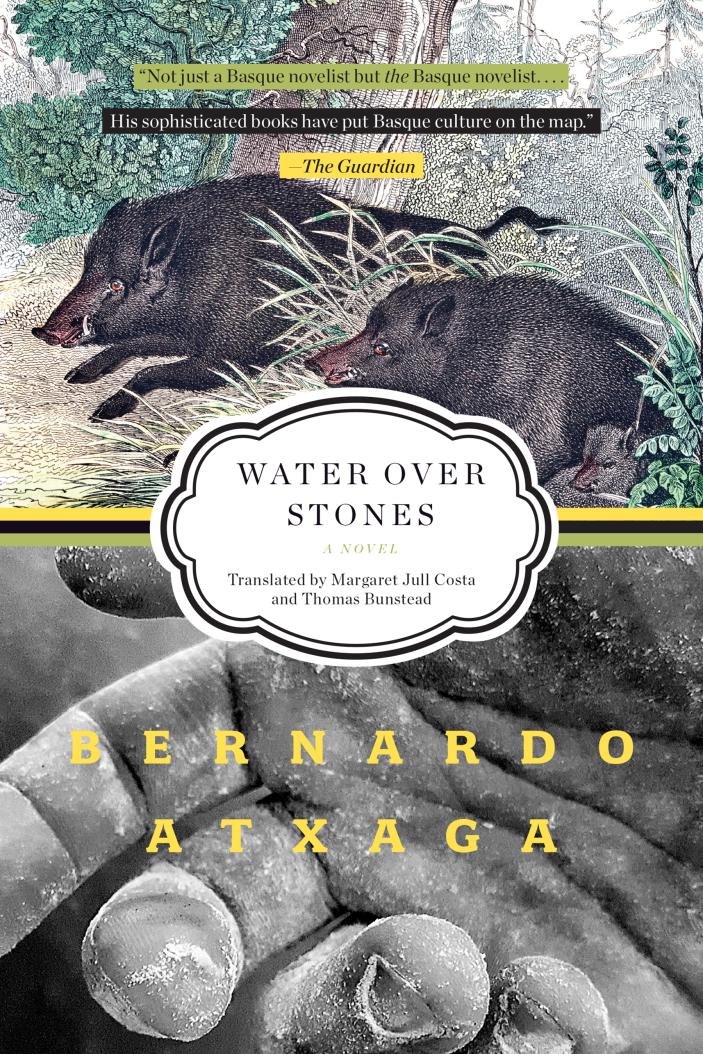 The translation by Bunstead and Jull Costa has been published by Graywolf Press in the US and MacLehose Press in the UK.
Publishers Weekly has wrote about the novel: "Atxaga offers a remarkable and sprawling story of a friendship over five decades in the Basque country. (...) It's a twisting and rewarding story, and one readers will savor until the lovely finish".
It has also been praised in the New York Times.
Bernardo Atxaga's rich, immersive novel WATER OVER STONES (381 pp., Graywolf, paper, $18), begins in the early 1970s: It's summertime in the small Basque village of Ugarte. A cast of characters gradually emerges, related by blood or tightly bonded by friendship. Elías, on the brink of adolescence, is visiting his uncle, the owner of a local bakery. Ever since an incident at his French boarding school, Elías has refused to speak. Nevertheless, a sense of calm permeates the land. "This was summer: children out in the open air, swifts hunting for mosquitoes, the serene murmur of the men outside the bars, and the southerly wind, the stars, the half-moon," Atxaga writes. "Life seemed easier, less fraught with danger, as though the year had come into equilibrium and a thin piece of cloth rested over the village like the blanket with which a mother covers her baby." Of course, things aren't as peaceful as they appear. There is talk of an upcoming hunting trip in the area by Franco; a wounded boar is trapped in the canal; marriages are unraveling. And as Atxaga "zigzags" through the coming decades, following different strands and characters, death is a constant, "always on the prowl."

Atxaga, like Bulle, has an expansive view of his material. His voice, fluidly translated by Margaret Jull Costa and Thomas Bunstead, runs like a river, meandering across lives. As he writes in an epilogue, his focus includes "animals, family life … empty landscapes, mines, engineers, political struggles, torture by police, mental labyrinths." The result is a portrait of an entire Basque universe, in flux yet eternal. New York Times
Other reviews about the novel:
The cover art of both editions is remarkable as well. Above, you can see the American cover, and here's the British one.