« Back
Obabakoak selected as one of May's best reads in Italy
2021-06-07 ¦ Publications
L'Indice magazine, one of the most renowned cultural magazines in Italy, listed Obabakoak as one of the May issue's recommended books. First published in 1991, Obabakoak was re-released in Italy earlier this year, this time by publisher 21 Lettere.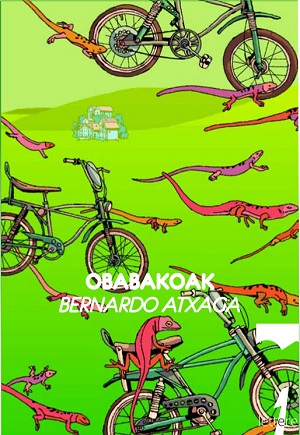 L'Indice del libri del mese is renowned literary magazine in Italy, publishing each month a list of recommended reads. The May 2021 issue listed Bernardo Atxaga's Obabakoak (21 Lettere, 2020) and ran a glowing review.
Obabakoak was originally published in Basque in 1988 and first published in Italy in 1991 by Giulio Einaudi. This time it has been published by newcomer 21 Lettere, which has returned Bernardo Atxaga's novel to Italy's bookshops after being out of print for many years.
Just like in 1991, Atxaga's novel has been well received by Italian readers and critics alike. In addition to the review mentioned here, La Repubblica has included the novel on its list of best reads for February.
La certezza di trovarsi di fronte a uno scrittore completo, con un immaginario originale e una prosa cesellata nella convinzione che "la prima regola di un linguaggio letterario sia quella di non infastidire". (...) ...la questione linguistica dell'euskera passa in secondo piano di fronte alla bellezza del testo, che leggiamo nell'ispirata e pulsante traduzione di Sonia Piloto Di Castri. (...) Un plauso, allora, alla giovane e promettente casa editrice 21lettere per aver riproposto quello è considerato uno dei suoi capolavori e per essersi impegnata affinché Atxaga ritrovasse la meritata visibilità.